Our Students Pledge To Always Do What Is Right!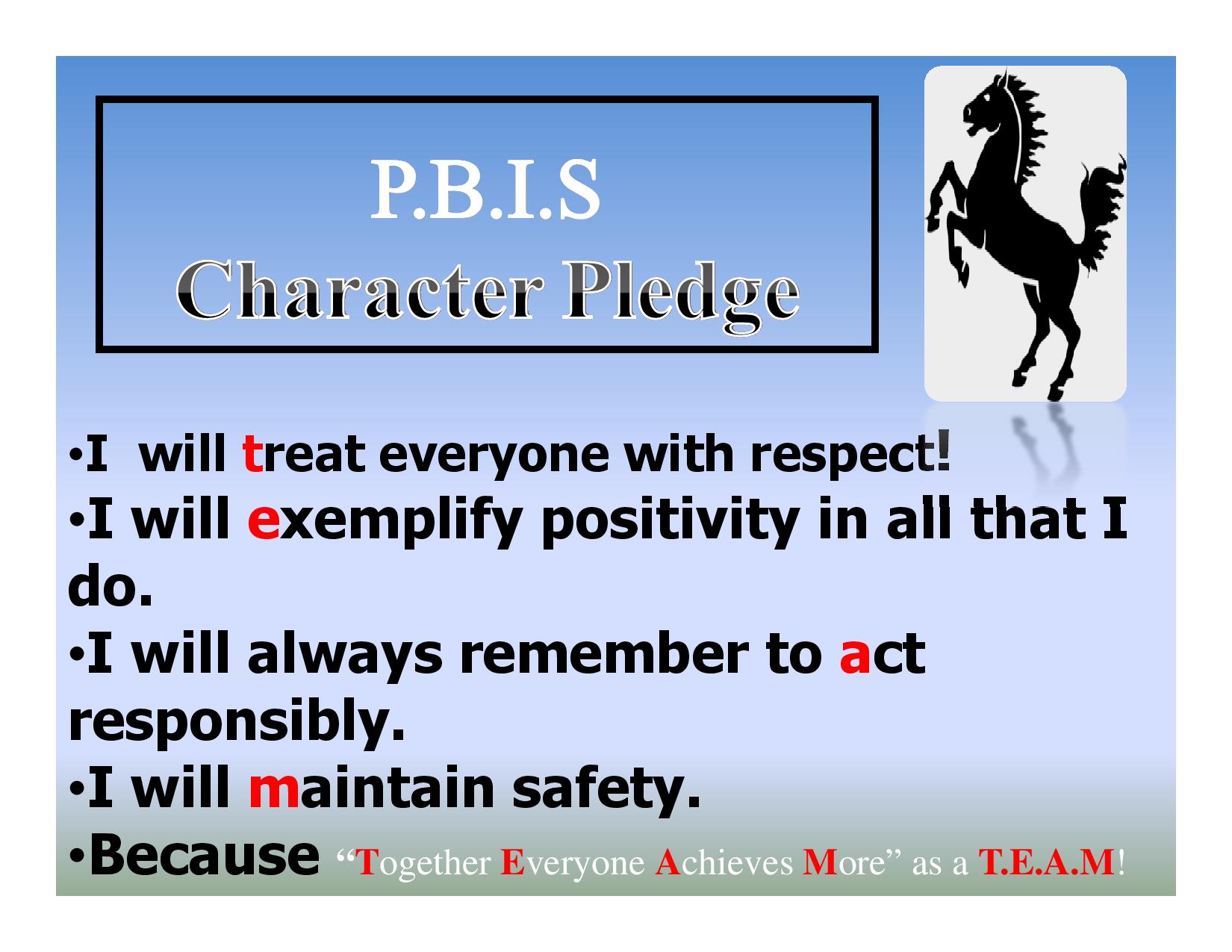 "What is PBIS?"
Improving student academic and behavior outcomes is about ensuring all students have access to the most effective and accurately implemented instructional and behavioral practices and interventions possible. PBIS provides an operational framework for achieving these outcomes. More importantly, PBIS is NOT a curriculum, intervention, or practice, but IS a decision making framework that guides selection, integration, and implementation of the best evidence-based academic and behavioral practices for improving important academic and behavior outcomes for all students.
What Outcomes are Associated with Implementation of PBIS?
Schools that establish systems with the capacity to implement PBIS with integrity and durability have teaching and learning environments that are
Less reactive, aversive, dangerous, and exclusionary, and

More engaging, responsive, preventive, and productive

Address classroom management and disciplinary issues (e.g., attendance, tardies, antisocial behavior),

Improve supports for students whose behaviors require more specialized assistance (e.g., emotional and behavioral disorders, mental health), and

Most importantly, maximize academic engagement and achievement for all students
· Our Students Pledge To Always Do What Is Right!
· To Read More About This School-Wide Discipline System, Visit The Following Website:
· http://www.pbis.org/school/default.aspx